Following the recent update, some users are prompted to grant access when using the TronLink Chrome extension. Please be rest assured that your assets are safe.
Steps:
In cases where you see a pop-up window saying "TronLink is disabled", please click on the "Accept permissions" button to continue using it. (By clicking the button, you only allow the system to copy and paste the receiver's address. No other account information will be accessed.)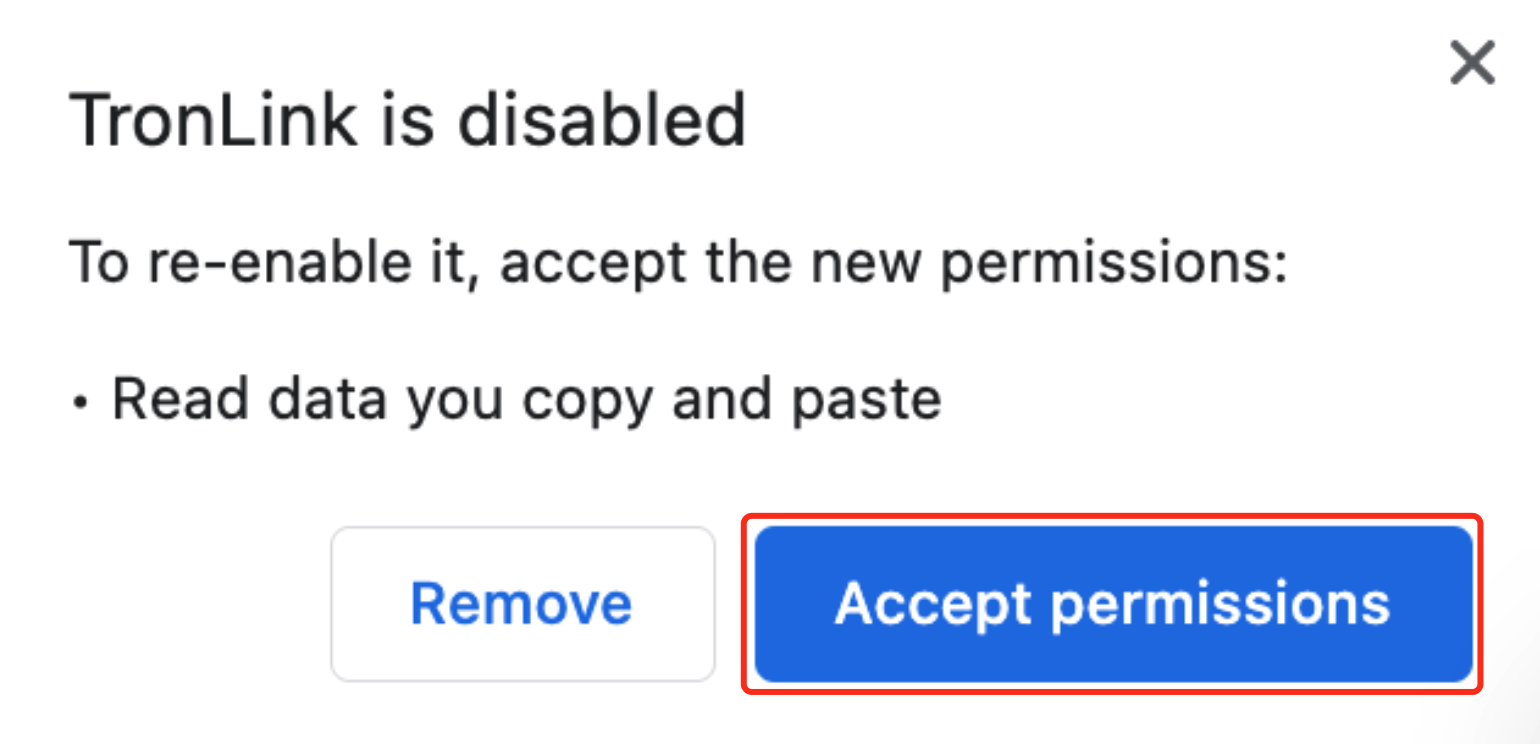 If you have clicked the "Remove" button, your TronLink extension will be hidden due to the lack of permission. However, you can reactivate it by following the steps below:
Click the "Extensions" icon and then click "Manage Extensions".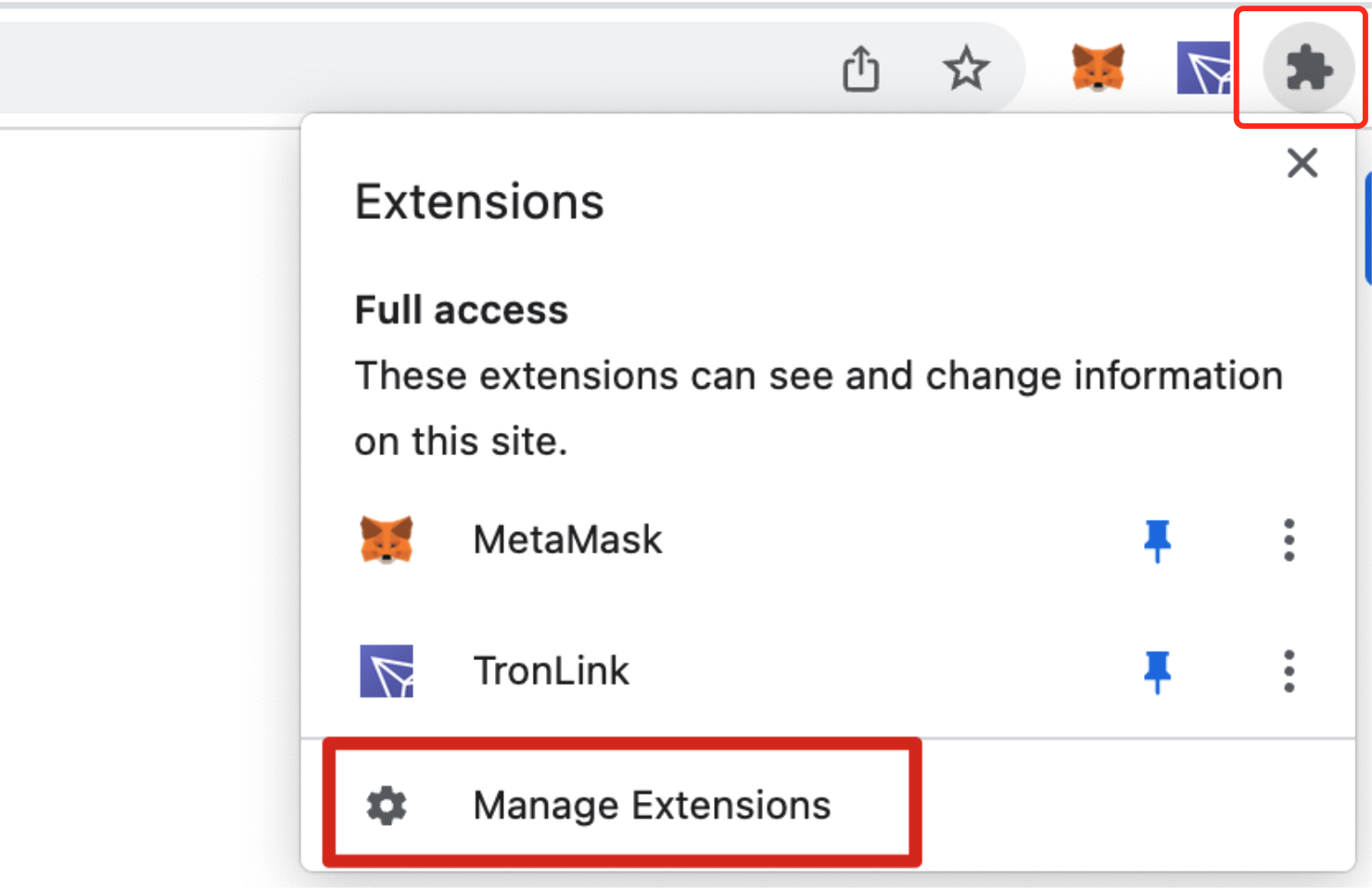 Find the TronLink extension and click on the toggle button to re-enable it.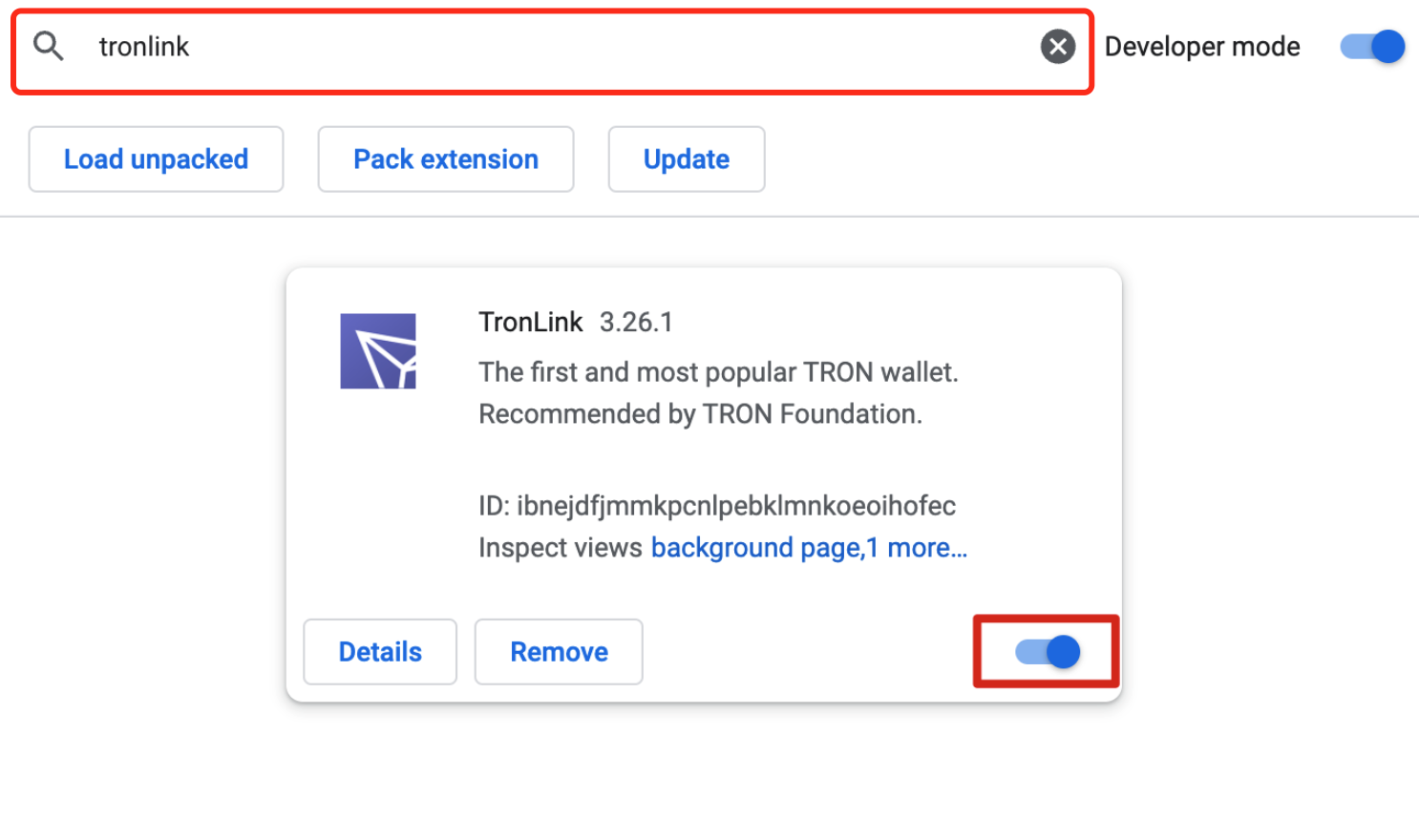 Once you complete the steps above, you can keep using the TronLink extension.
Lastly, we have swiftly launched v3.26.1 (removing "shortcut paste" that requires new permission) in order to minimize the disruptions to you. You can upgrade to this new version directly.
We apologize for any inconvenience this may cause!
TronLink Team
March 8, 2022