This tutorial applies to users who already have a TRON account and a TronLink wallet extension which is v3.2.5 or above.
To begin with, you need to install the TronLink extension to your Google Chrome browser. Click to view the instructions.
1. Click the extension icon and choose "Import Wallet".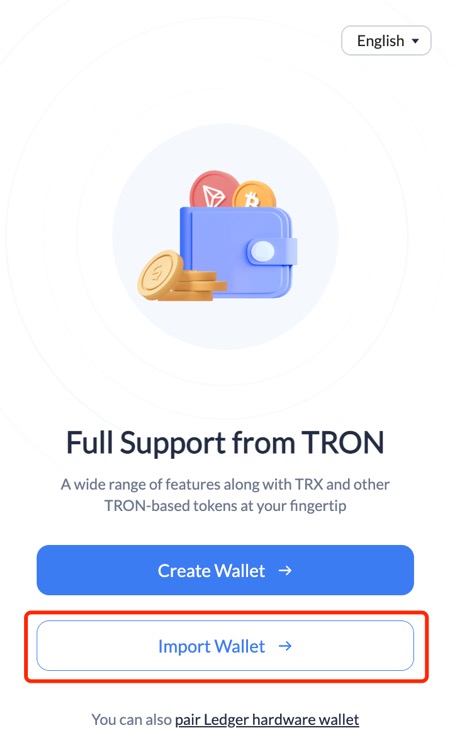 2. Import your mnemonic phrase, private key, or Keystore.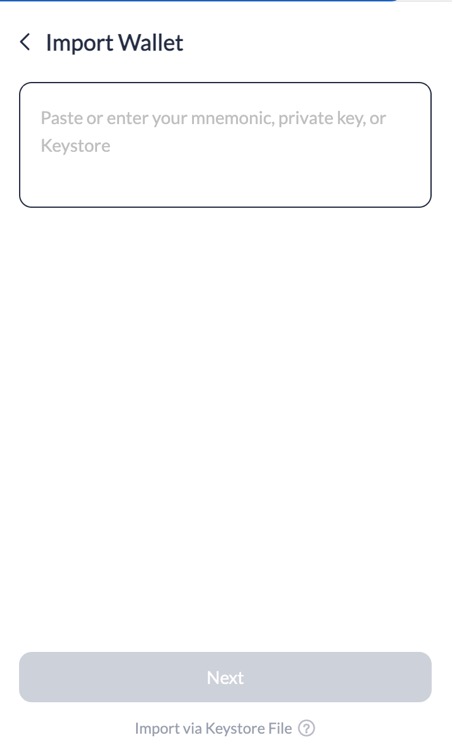 3. This tutorial uses the private key for demonstration. Enter the private key of the wallet correctly and click "Next".
4. Enter the name and password for your wallet, and then click "Import Wallet". Note: Be sure to remember your password. As TronLink is a decentralized wallet, we are not able to help recover your password once it is forgotten.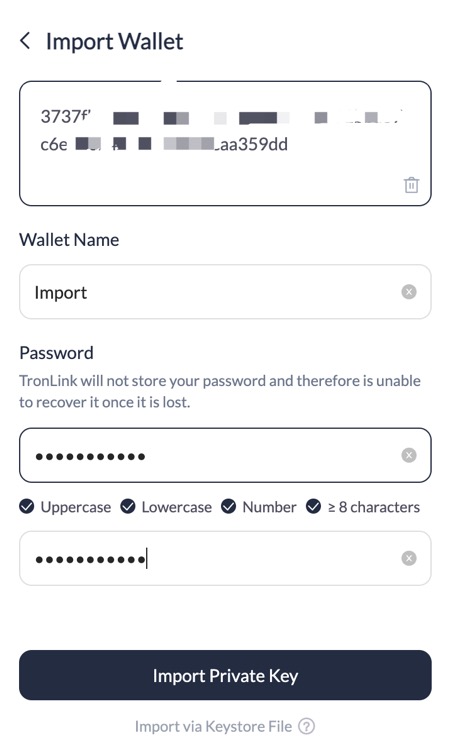 5. Your account is successfully imported into your TronLink wallet extension when you see the following page.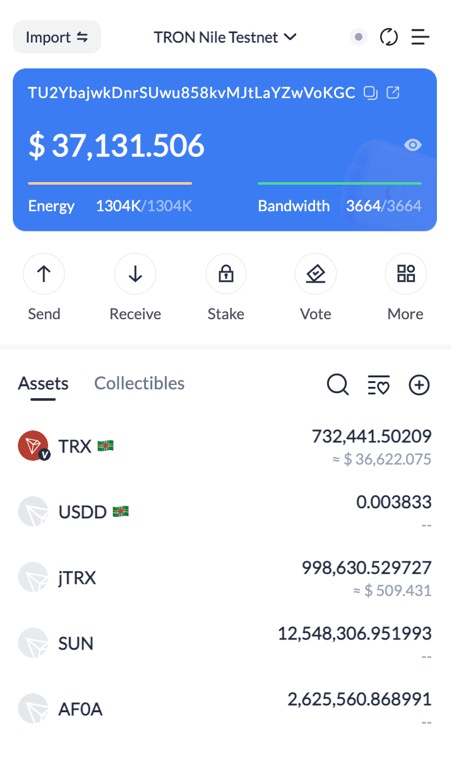 6.If you want to import more wallets, click "Switch Wallet" in the upper-left corner, click the "Create / Import Wallet" button, and then select "Import Wallet". After that, you can repeat the above steps to import more wallets.