When deciding whether to list a DApp, TronLink usually considers its stability and availability, including:
Metrics of the DApp (e.g., trading volume, DAU)

Community size of the DApp (e.g., Twitter, Telegram, WeChat)

Whether it offers safe and stable access, smooth user experience, fixed domain name, customer service contact information, etc.
Only DApps meeting the criteria will be listed on TronLink.
Then, how to visit DApps not listed on TronLink?
1. Open the TronLink app, tap "Discover", and tap the search box at the top.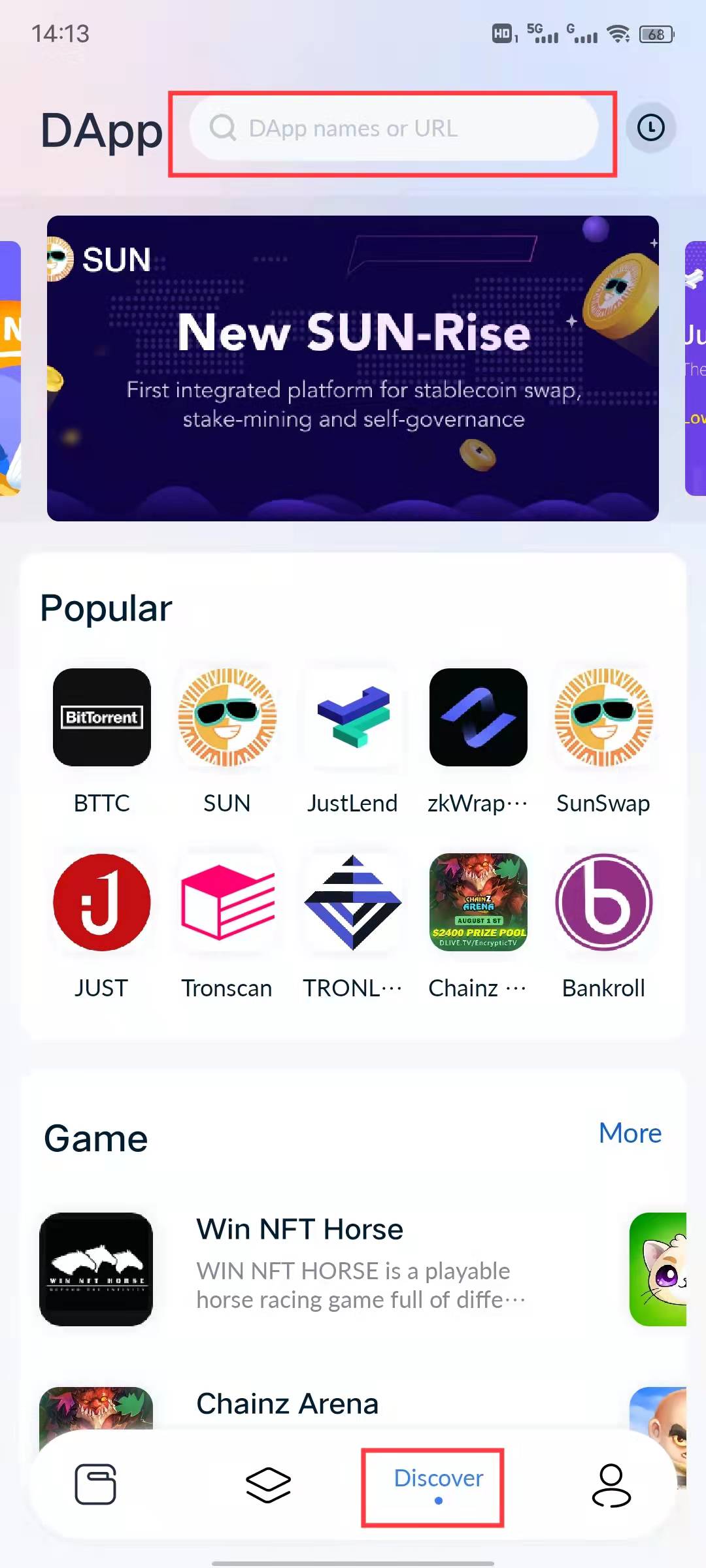 2. Enter and confirm the URL of the DApp to open it.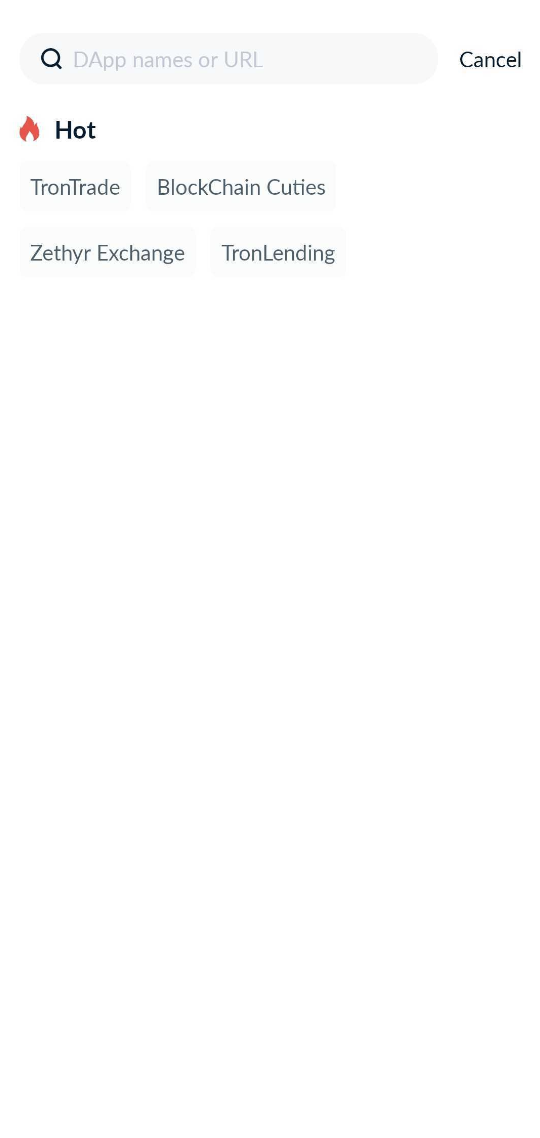 Isn't it easy?
Now you can enjoy the DApps that are not on TronLink!