DApp, shorthand for Decentralized App, refers to decentralized applications. The biggest difference between DApps and their traditional counterparts is that they run on a decentralized network, namely the blockchain network, where there are no centralized nodes that can fully control DApps.
In normal terms, different DApps adopt varying underlying blockchain development platforms and consensus mechanisms, as well as issue their own tokens (or use the existing tokens based on the same underlying blockchain). DApps are distributed applications derived from the underlying blockchain ecosystems which serve as the provider of basic services in the blockchain world.
How to Use DApps in TronLink?
1. Tap "Discover" on the menu bar at the bottom and then tap the DApp you want to use. Take DApp Bankroll as an example: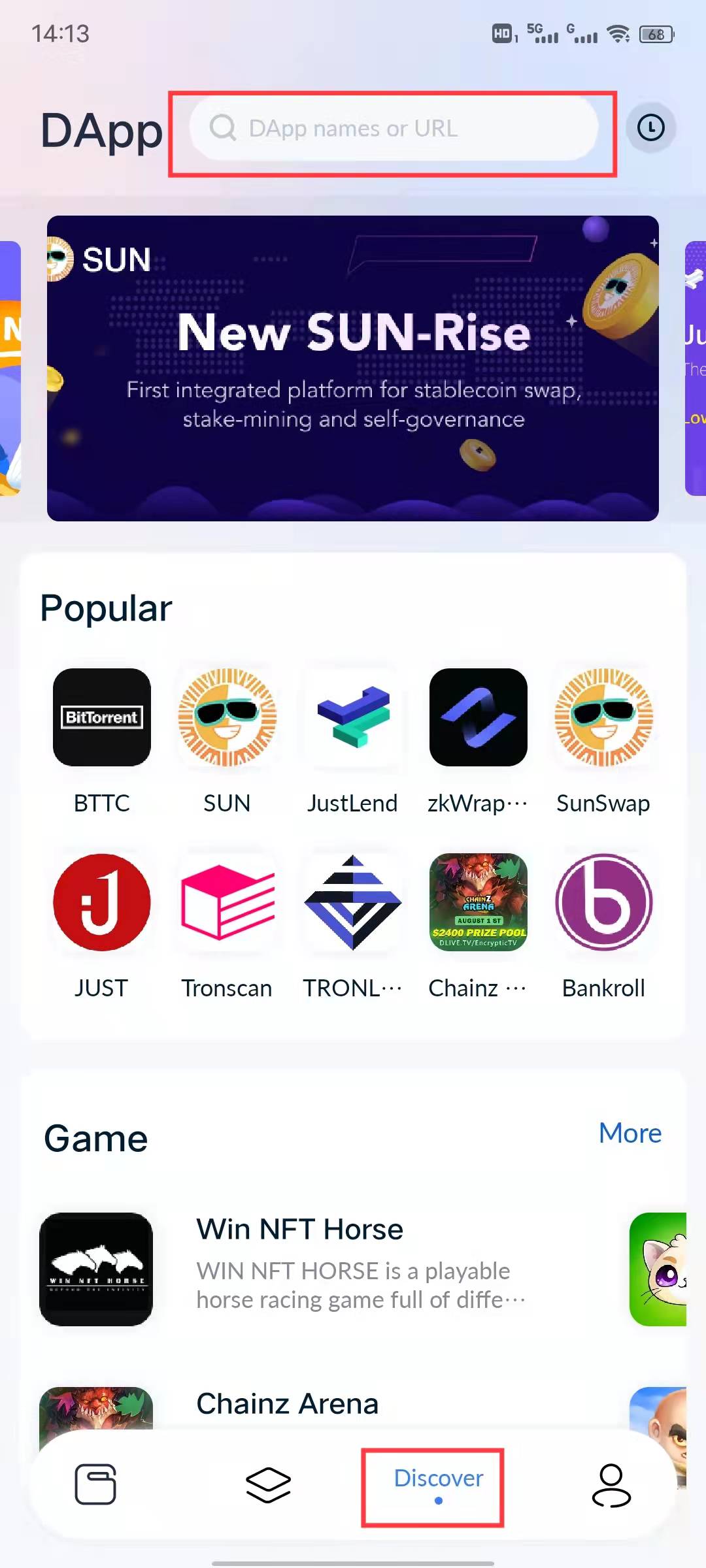 2. Before entering the DApp, you need to give it access to your current account address.
Tap "Approve" to jump to the DApp screen.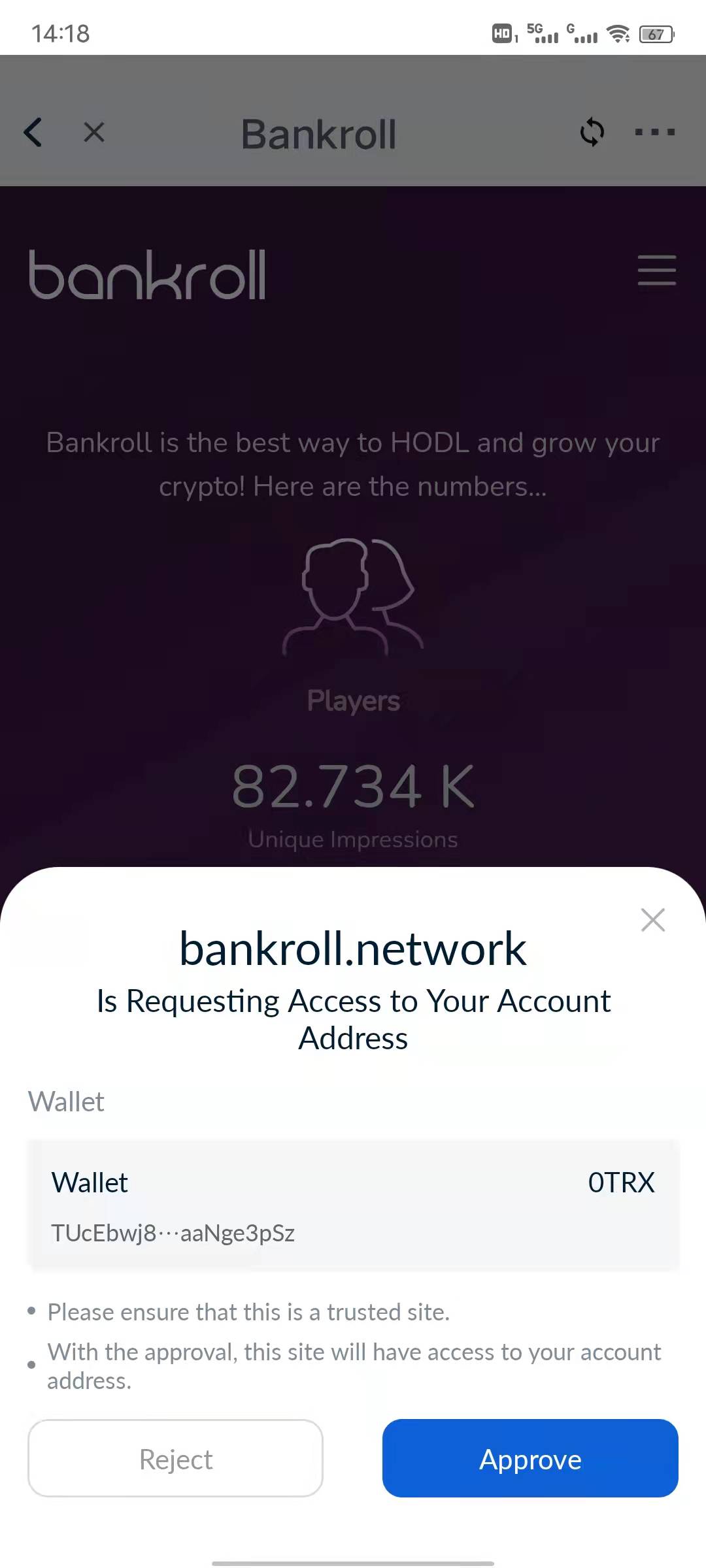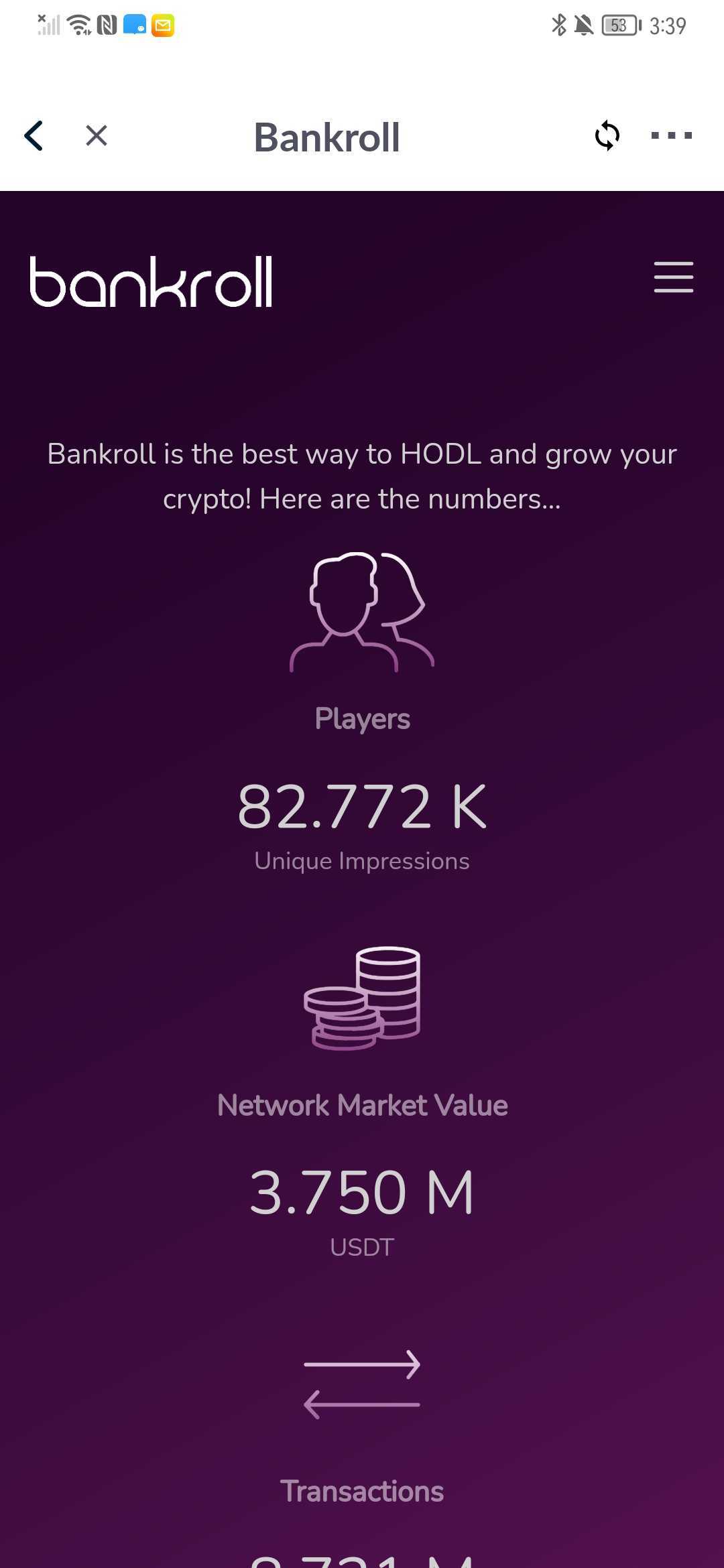 What can I do if something goes wrong when I use a DApp?
DApps are developed by third parties, so if you encounter any issues during your use, please contact the DApp provider for a solution.
You can reach out to the TronLink team if you fail to give a DApp access to your account address, or if the balance in your wallet is not correctly displayed in the DApp.
How to list a DApp?
The DApp page of TronLink is open to all community developers. We encourage you to submit your DApps to us.
[Submission link]
https://docs.google.com/forms/d/e/1FAIpQLScMB5vc1issi2ajSoZXEV7kQdlzi0QlUhBFe8ETKI9b4jOH1A/viewform
(Please create a Google account before submission.)
After you submit the required information, we will start the listing process if your DApp has passed our review.
[Requirements]
Stable access, fixed domain name, customer service contact information;
Good user experience and complete functionality;
DApp's smart contract has been deployed to the Mainnet;
Users are not asked to enter their private key;
No infringement of any intellectual property rights;