How to Manage Wallets in TronLink?
(Note: The following tutorial applies to v4.5.0 and above.)
I. Open TronLink, tap the card on the home screen, and enter "Wallet Details".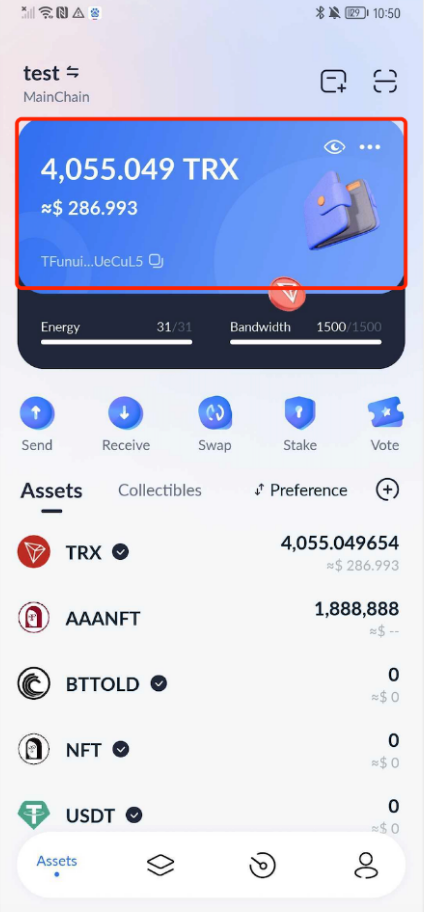 II. "Wallet Details" includes Wallet Info and Wallet Management.
We will walk you through these two parts.

1. Wallet Info: It shows the detailed wallet information and functions of related wallets.
Related Wallets feature: You can switch from the current wallet to its related wallets and create new related wallets.
For more information, please see: What Are HD Wallets and Related Wallets?
Note: Before using related wallets, users who have upgraded from v4.5.0 or below should first activate them by tapping "Enable Related Wallets" and entering the wallet password.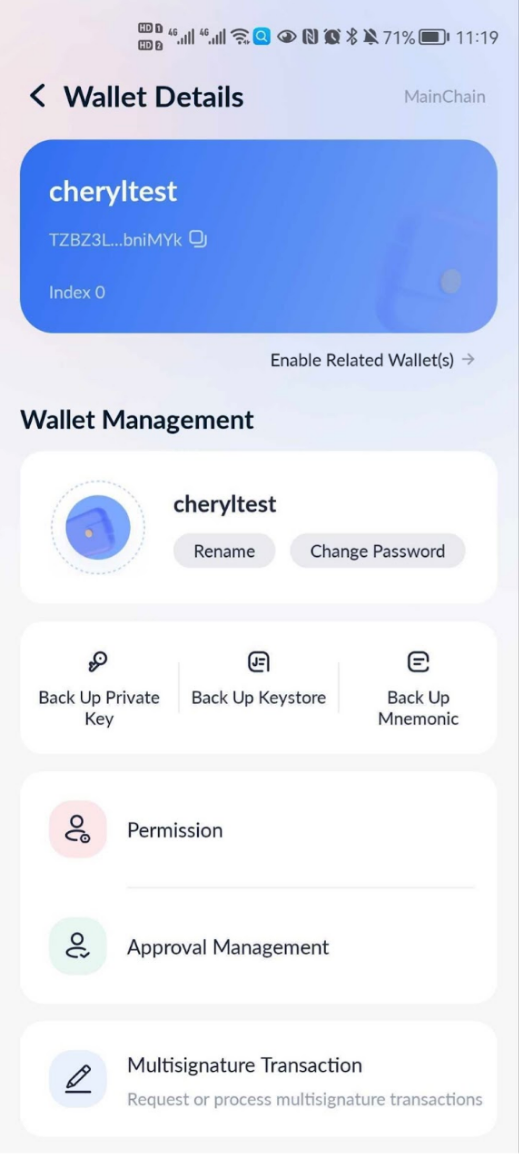 2. Wallet Management: You can change your account details, back up information, manage your wallet permission, and delete your wallet here.
2.1 Change your wallet details: You can change the name and password of your wallet.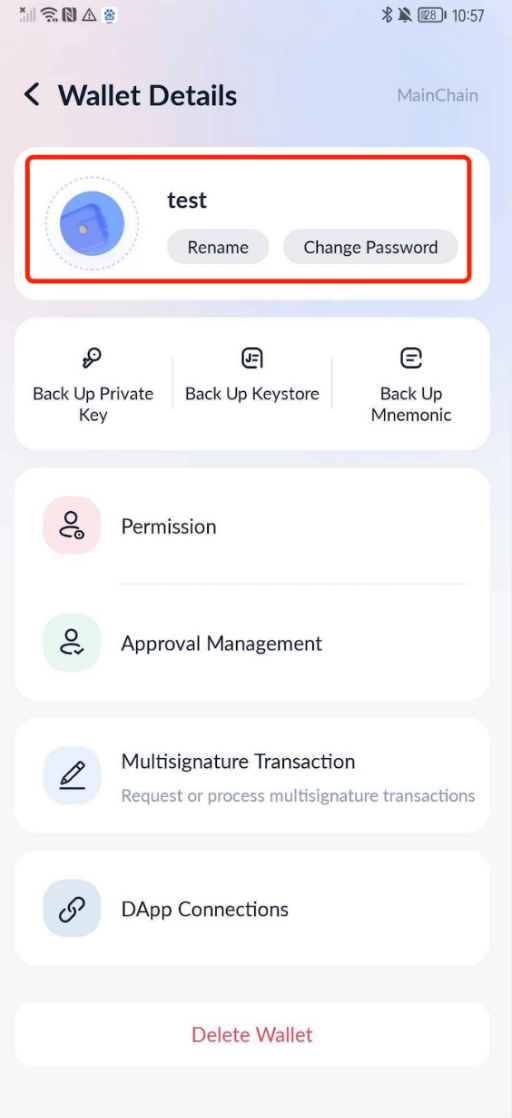 2.2 Back up information: You can back up the private key, keystore, and mnemonic. Tap the icons below to enter the corresponding screens and back up the information you need.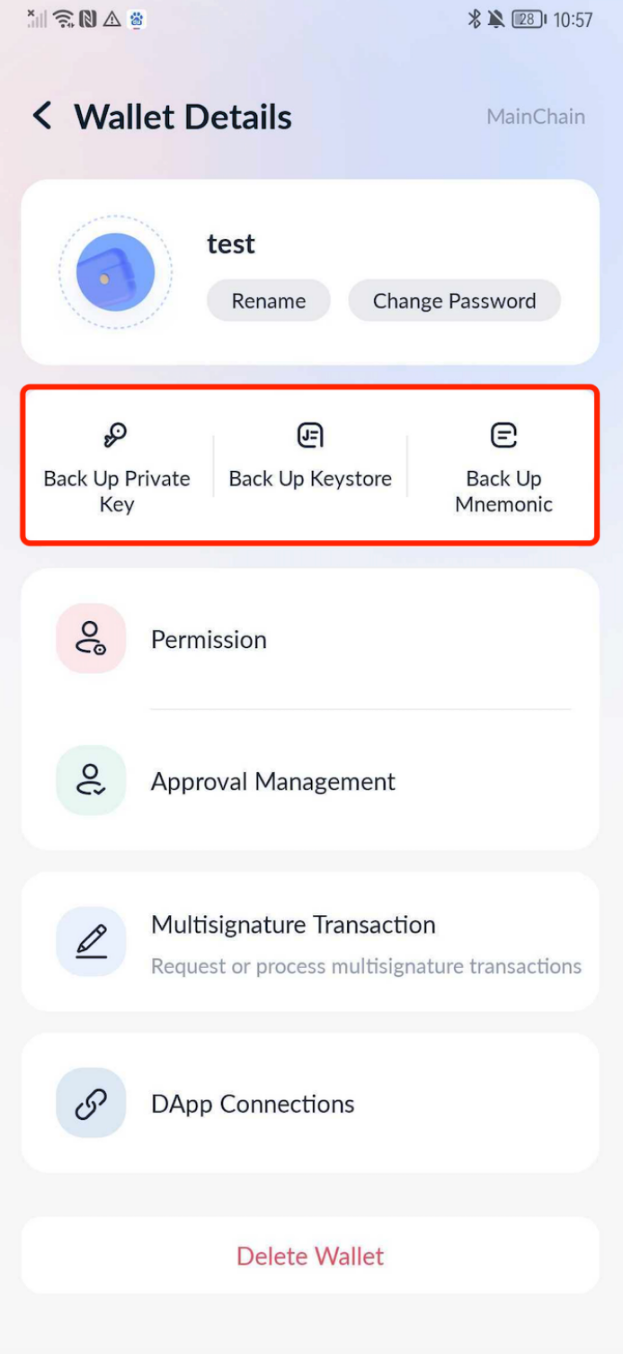 2.3 Wallet permission management: The four functions here allow you to manage your wallet accordingly.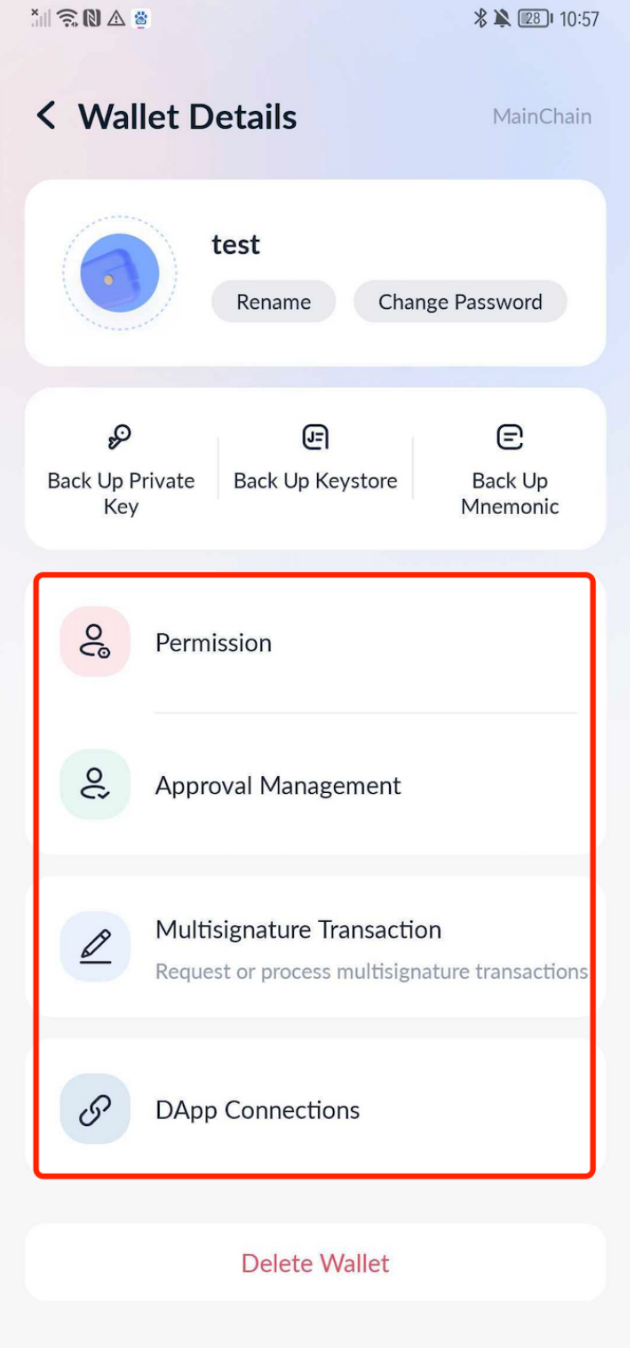 (1) Permission: Add and manage the multi-signature permission of this wallet.
Note: Multi-signature permission is only available to accounts activated by the Mainnet. To activate your account, please transfer a certain amount of TRX into it.
To learn more about multi-signature permission and how to use it, please see Tutorial for the Multi-Signature Scheme.
(2) Approval Management: View approval records of the current wallet and cancel the approval for smart contracts.
(3) Multi-Signature Transaction: View multi-signature transactions in the current wallet.
(4) DApp Connections: Manage the DApp connected to the current wallet.
2.4 Delete Wallet: Delete your current wallet. Please be aware that the wallet cannot be recovered once it is deleted.