1. Click Manager in Ledger Live.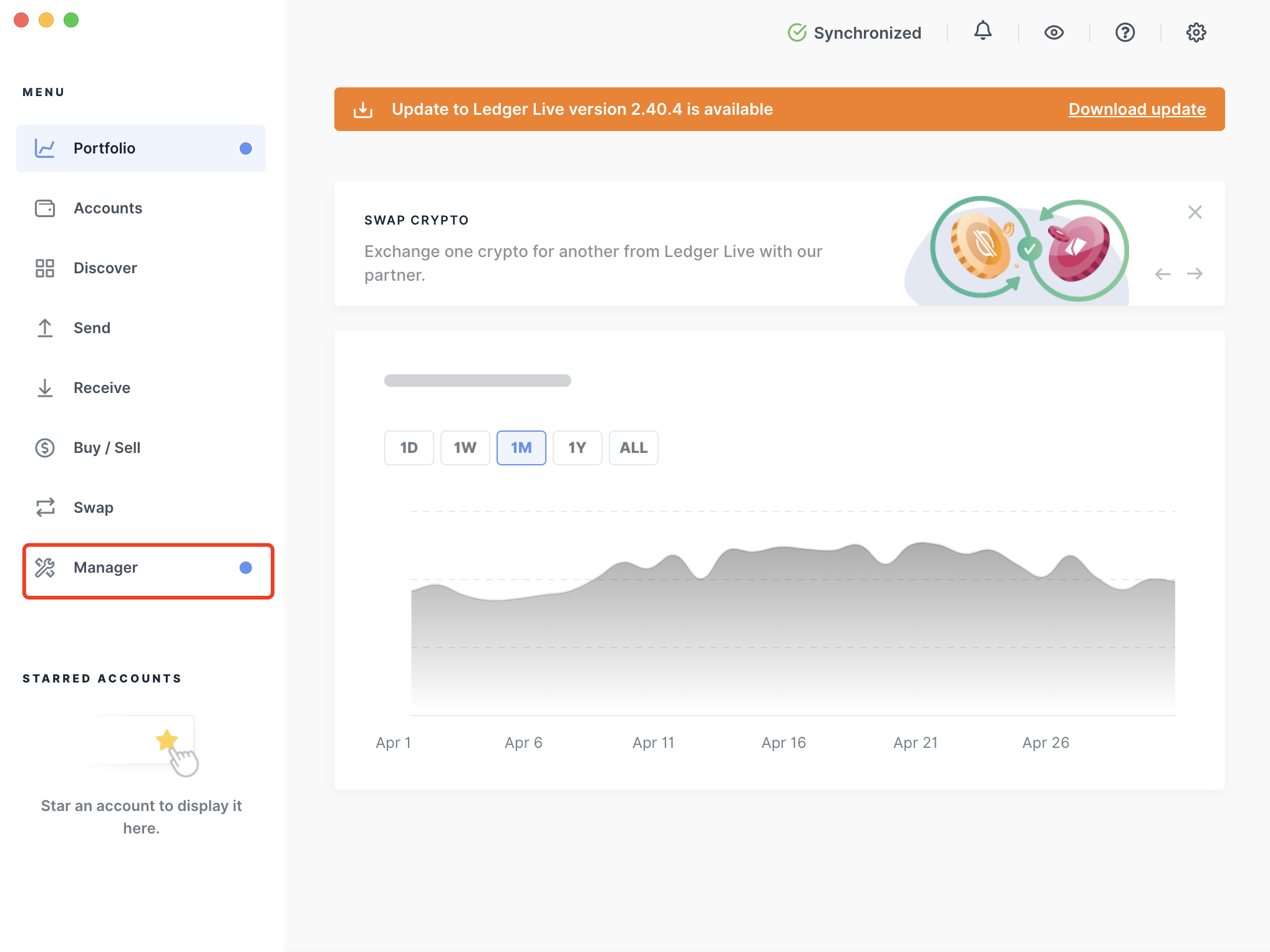 2. Connect and unlock your Ledger device.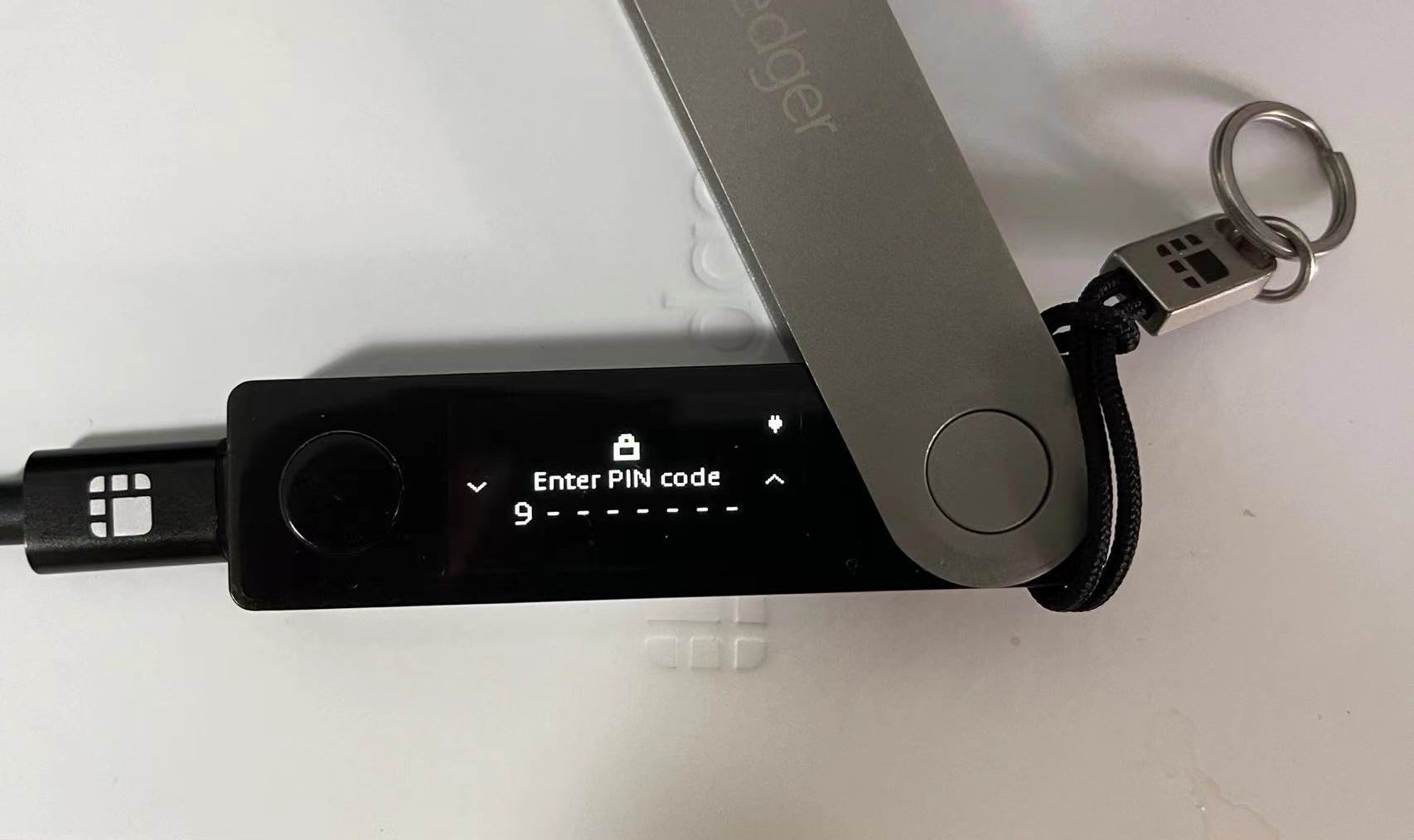 3. Select "✔" to enable Ledger Manager.

4. Find the TRON app in Manager.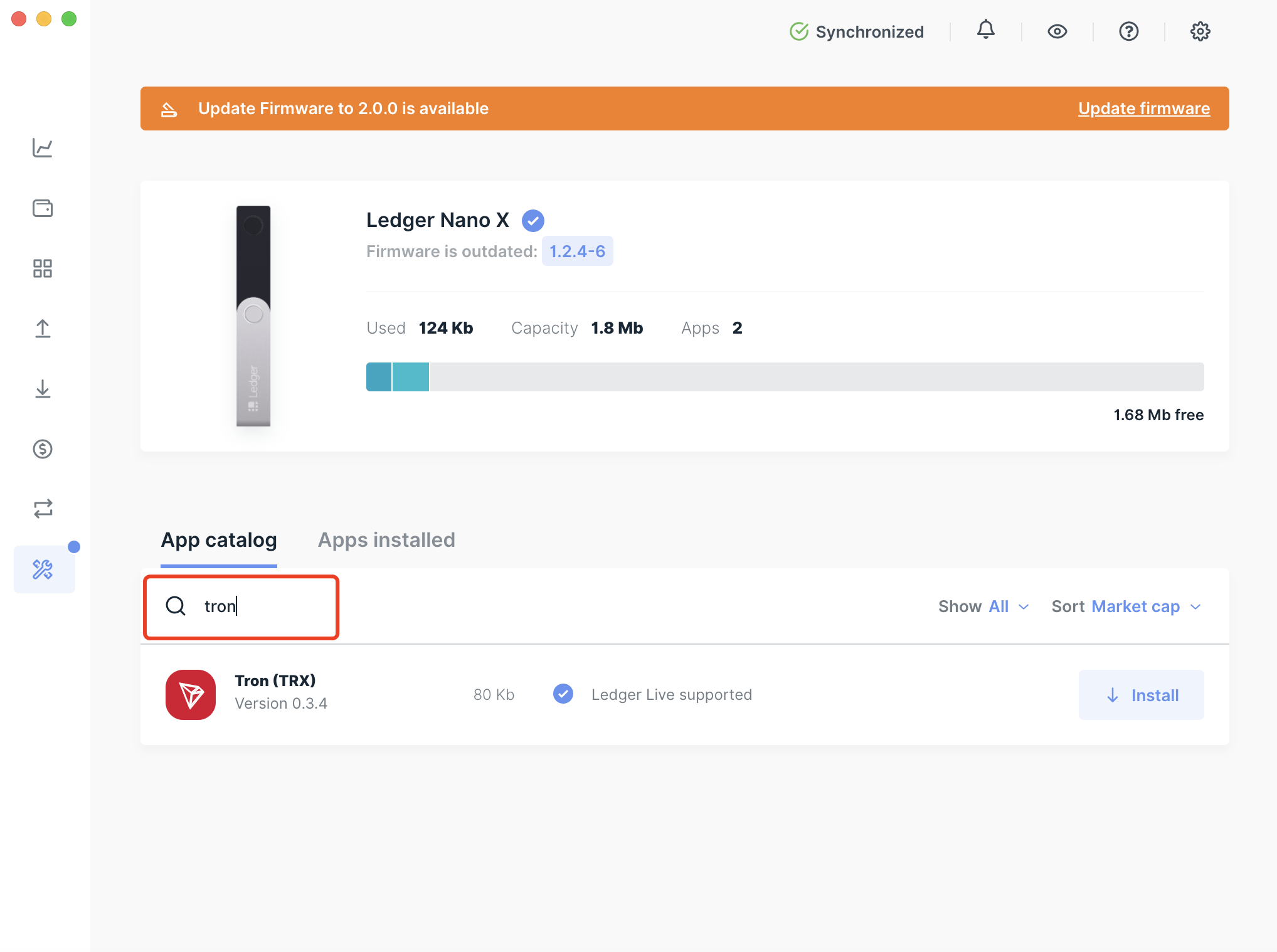 5.Click "Install" to download the TRON app.
First, you will see an installation prompt.
Then your device will show "Processing…" on the screen.
The installation is complete when you see the following page.