TronLink currently supports connection via Web HID and Ledger Live:
1. With TronLink's v3.25 update, Web HID will be set as the default connection mode. You can switch back to Ledger Live in Settings > Ledger Connection;
2. In "Import Ledger" and "Sign with Ledger", your Ledger wallet will be connected in the way you choose;
3. Ledger Nano S and Ledger Nano X are supported.
Below are the instructions on how to connect via Web HID and Ledger Live:
I. Import Ledger via WebHID:
1. Find the entry to importing your Ledger;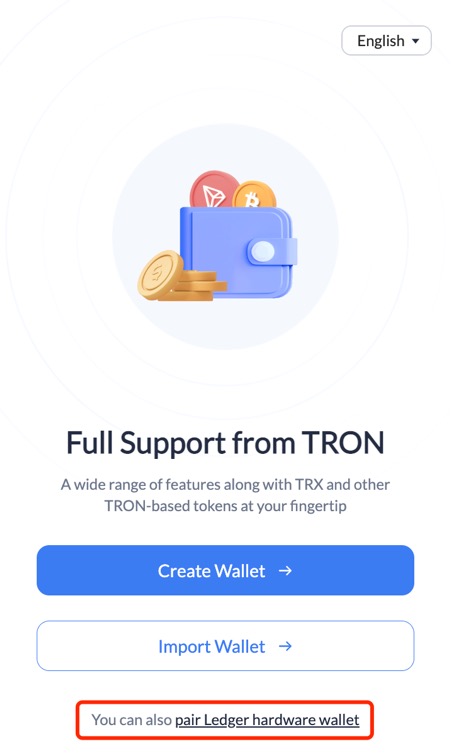 (Where to import Ledger if this is your first wallet)
2. Connect the Ledger to your computer with a USB cable and then click "Done. Next";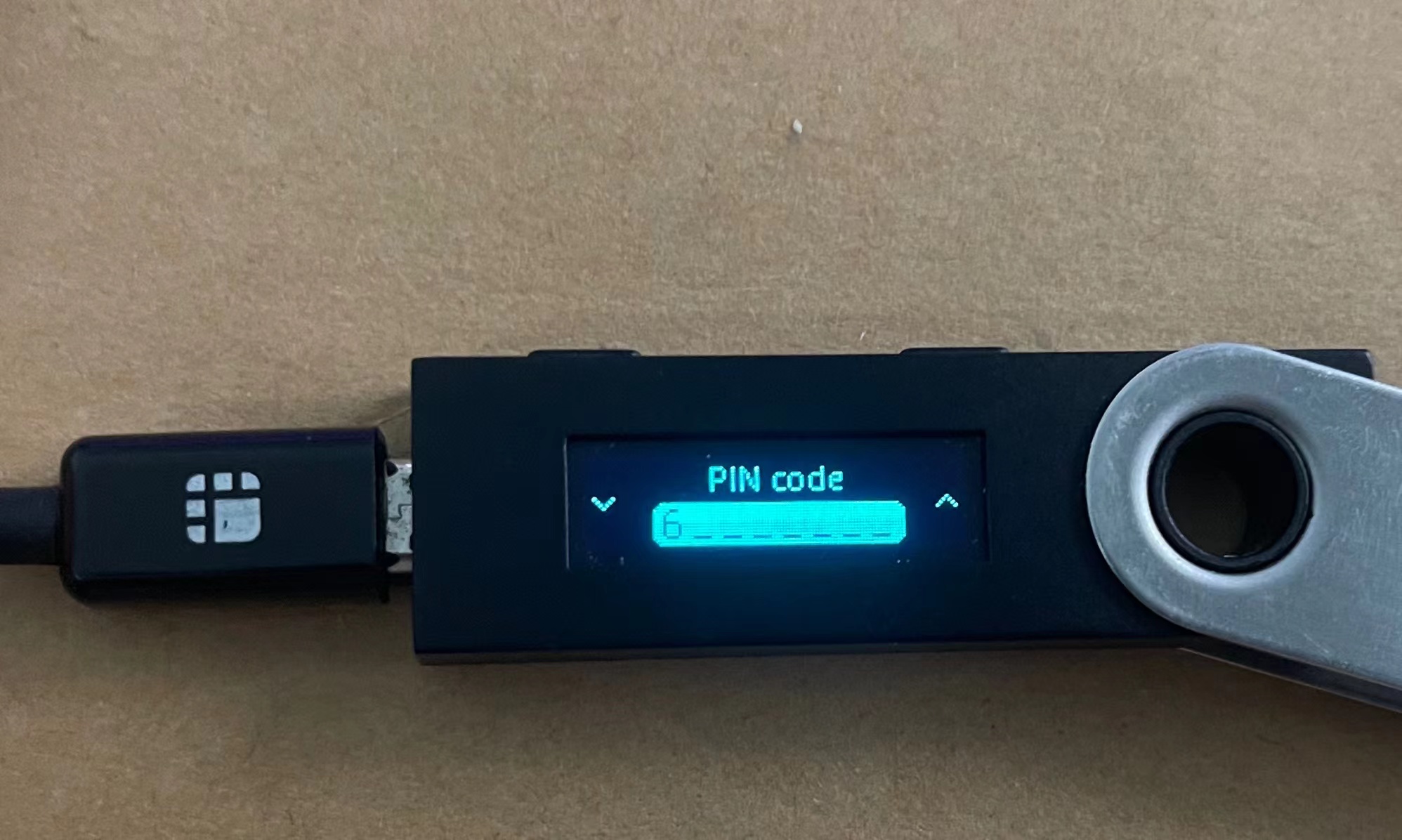 3. Choose the Ledger device you want to connect in the pop-up window and click "Connect";
Possible reasons for failed connection are as follows:
The USB cable of your Ledger is disconnected;
Your Ledger is locked;
You selected a wrong device or didn't click on "Connect";
If these are not the reasons for your connection failure, you may also switch to Ledger Live to connect.
4. Open the TRON app on your Ledger and click "Done. Import Address" at the bottom of the page;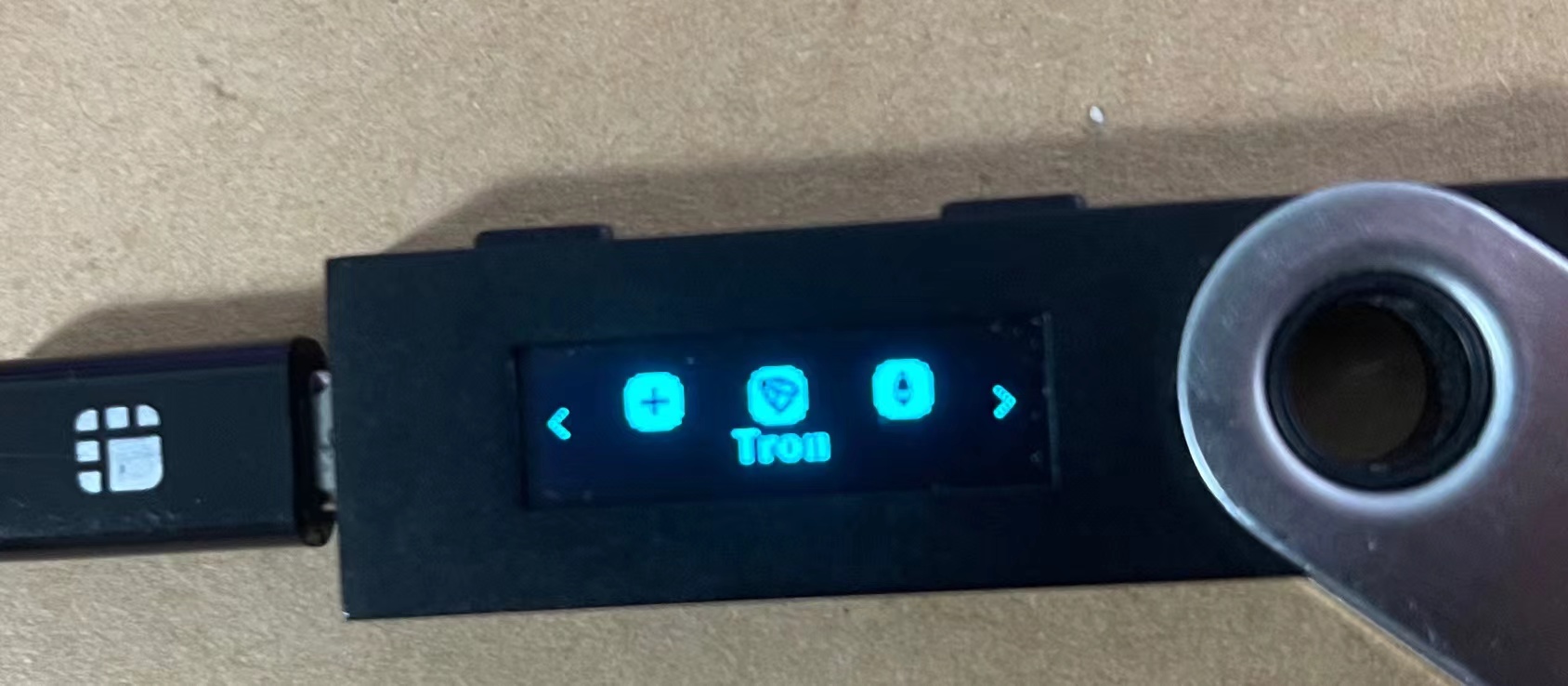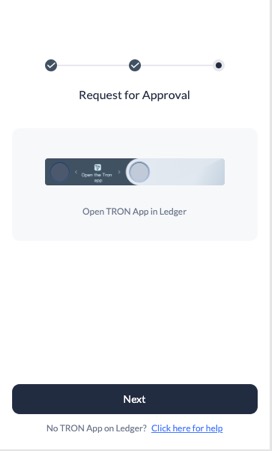 5. Check the wallet address you want to import to complete the process.