In TronLink App, click "Vote" to enter the voting page.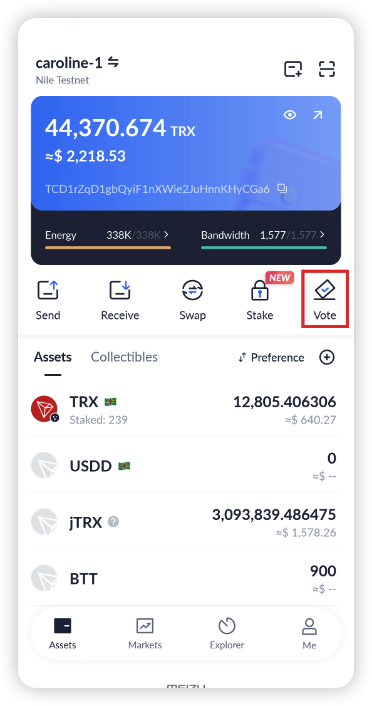 On the voting page, select target Super Representatives (SRs) and vote.
a. Click the "Vote" button.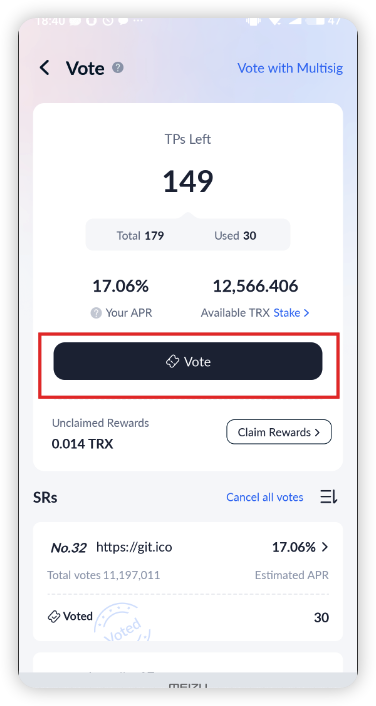 b. Select the target SRs and click "Next Step".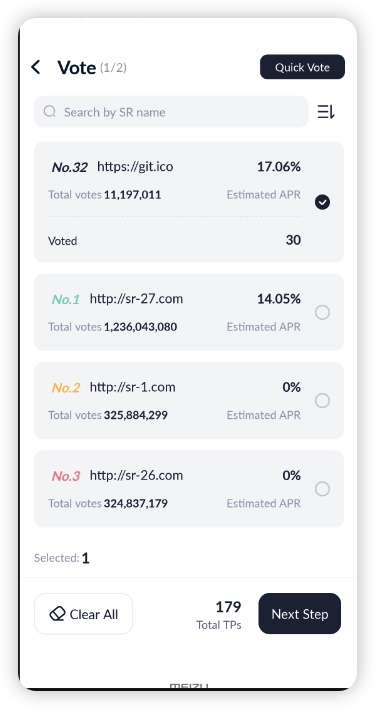 c. Enter the votes on each SR.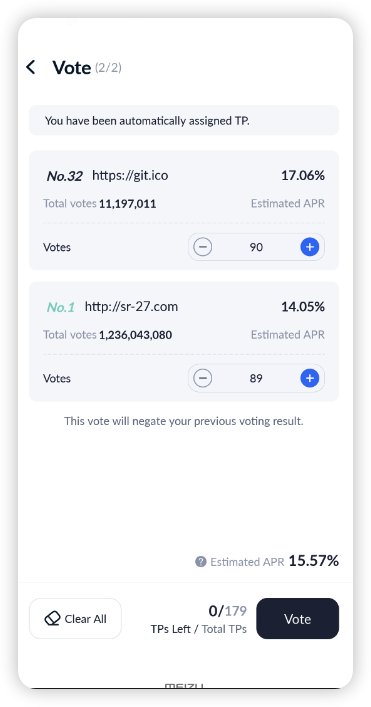 d. Click "Vote" to confirm transaction information and vote on the SRs.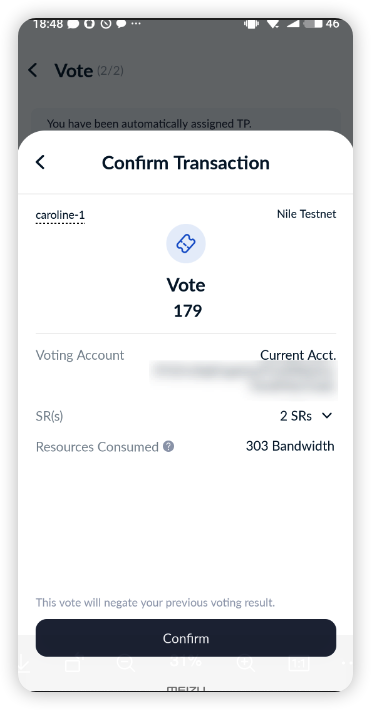 After voted, you can view SRs on which you have voted on the homepage of voting.
Note: You can also use the "Quick Vote" feature or vote on a specific SR on its details page.
a. Click "Improve" on the home page of voting or click "Quick Vote" on the voting flow page to use the quick vote feature.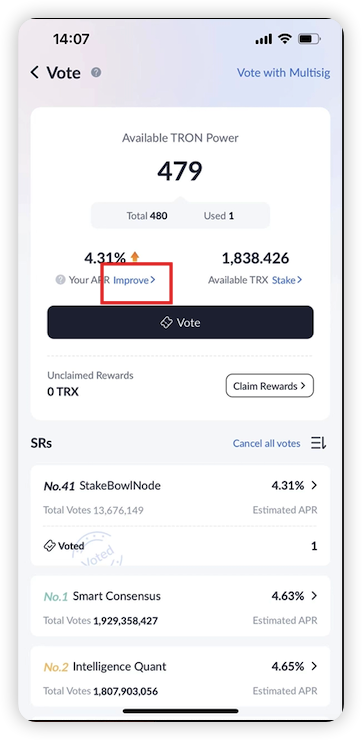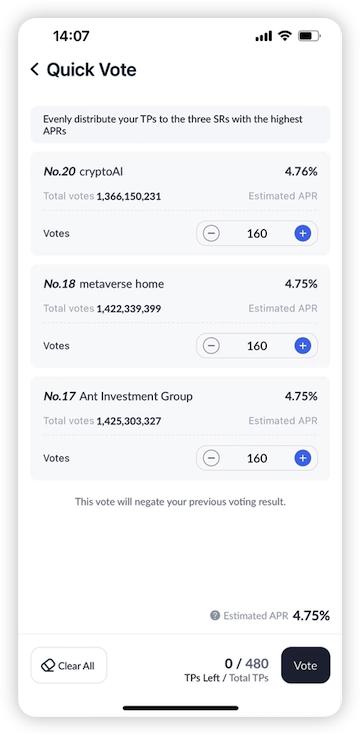 b. Click a specific SR to vote on the SR.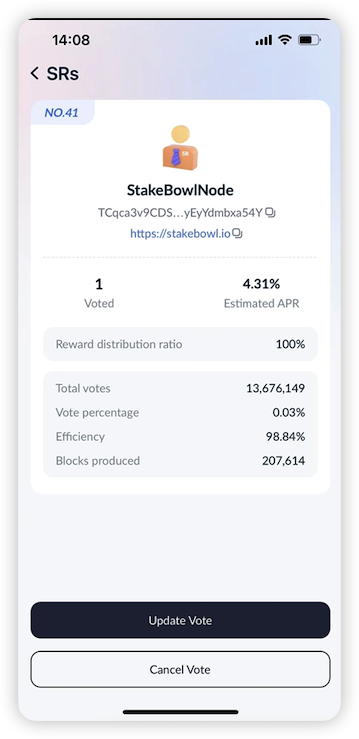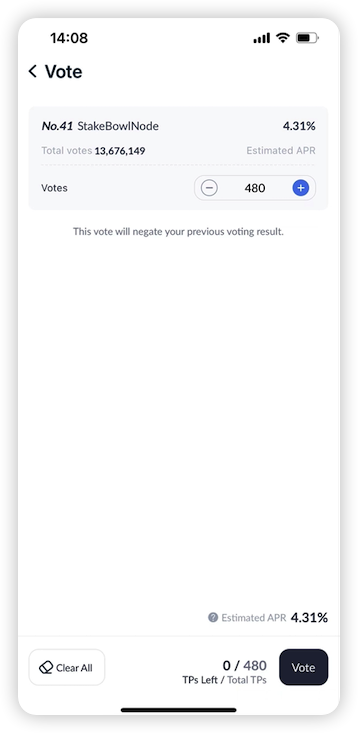 Claim voting rewards
On the homepage of voting, click the "Claim Rewards" button to claim your voting rewards.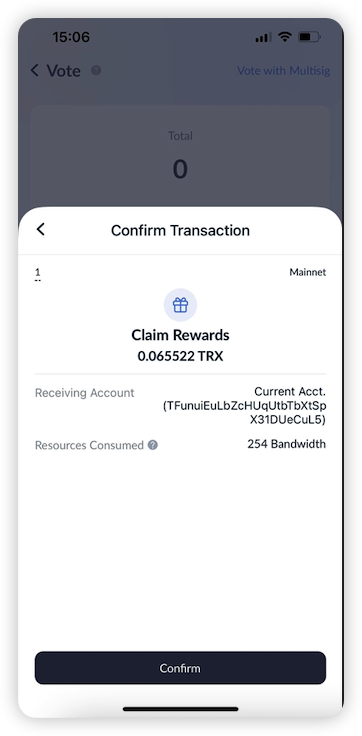 After claimed the voting rewards, you can view the rewards on your TRX details page.