In a QR code scam, a fraudster uses a fake QR code to dupe users into giving approval or taking unintended actions.
This kind of scam typically involves misleading users into scanning a malicious QR code to make transfers. Instead of proceeding to transfer, the QR code will redirect users to a phishing website that requests approval, and users who give approval will lose their assets.
To avoid falling victim to these scams, it's important to know how to spot fake QR codes. Here are some tips:
1. When you scan a receiving address QR code with TronLink, you will be taken to the screen, as shown below, where you can proceed to complete the transfer: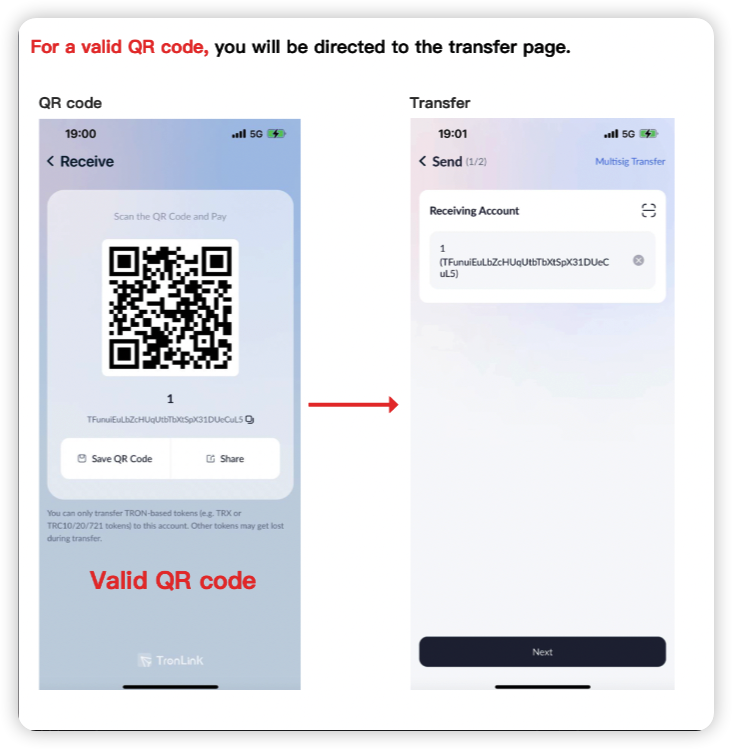 2. A fake QR code may take you to a third-party website or ask you for approval: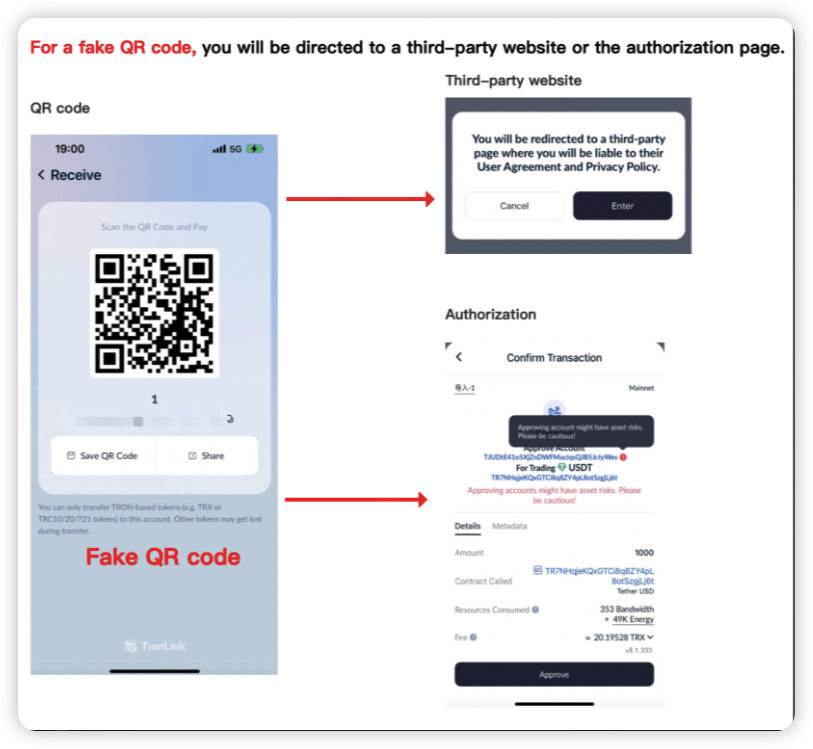 3. In addition, fake QR codes may also be found on malicious airdrop giveaway posters where fraudsters use token airdrops as bait to trick users into scanning the code. Once you confirm on the screen that the fake QR code leads to, you approve the fraudster to transfer assets away from your wallet.
Please be noted:
To avoid possible losses caused by fraudulent activity, we strongly suggest you verify the legitimacy of the QR code you would like to scan. Do not scan any unknown QR code that appears suspicious.